Diesel Service
Ford Diesel Repair & Service in Globe, AZ
Are you looking for a reliable diesel engine service center for your Ford pickup truck? Consider the Courtesy Ford of Globe automotive service center! Our technicians receive OEM training, which means they are skilled in maintaining and repairing all types of Ford models, including those with diesel engines.
Learn more about the Ford diesel service and repair options at our facility below. Please let us know if you have any questions — you can get in touch with our Ford dealership in Globe, AZ, online or by phone at (928) 351-0441. If you currently need to bring your diesel-powered Ford in for service, schedule an appointment today.
Certified Diesel Repair Services
At Courtesy Ford of Globe, your diesel-powered Ford will be in good hands — all of our technicians are factory trained! Our team will help keep your vehicle in top shape to meet production line standards.
Continue reading to learn more about common diesel engine services at our Ford dealership.
Diesel Oil Change
Unlike gas-powered engines, diesel-powered engines can go for longer oil change intervals. Depending on how frequently you drive, how much you tow, and how often you allow the engine to idle, diesel engines can sometimes go up to 10,000 miles, or one year, between oil changes. However, it's not recommended going beyond this, so it's important to be aware of when your last oil change was.
To find the right oil change interval for your specific engine and model, we suggest referring to the owner's manual. You can also speak with a Courtesy Ford of Globe service advisor to discuss an oil change plan that's best for your vehicle.
Filter Replacement
Regularly replacing diesel engine filters is essential for optimal performance from your diesel-powered Ford. There are usually two different types of filters involved: a full-flow filter that traps larger debris and a bypass filter that traps smaller debris. Depending on when your vehicle was produced, you may only need a single combination filter as these are commonly used in newer diesel engines.
Refer to your owner's manual for more information on engine filters, or let a Courtesy Ford of Globe technician take a look to see the types of filters your particular engine needs.
Fluid Changes
Just like gas-powered vehicles, diesel-powered vehicles also require a number of different fluids to be filled and replaced. Courtesy Ford of Globe can assist you with transmission, radiator coolant, brake, and power steering fluid replacement, as well as any other type of fluids your vehicle needs.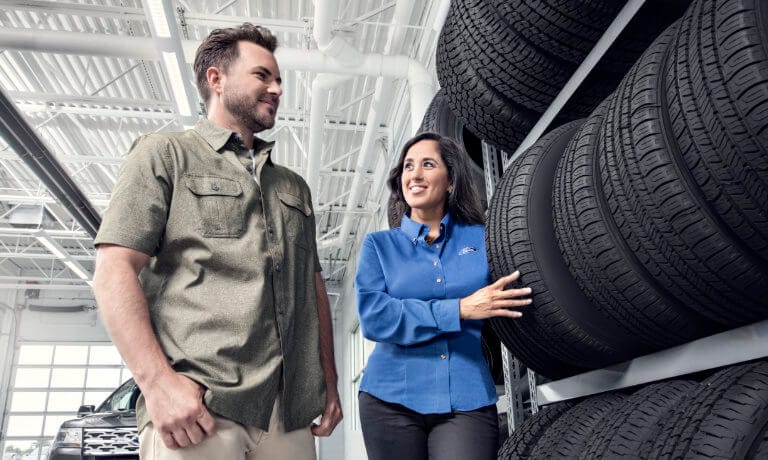 Order OEM Ford Diesel Parts
Enjoy working on your vehicle at home? You can order genuine OEM Ford parts through the Courtesy Ford of Globe parts department! Whether you need a new oil pan or need to repair the fuel system, we can submit a parts order at your convenience.
Find Ford Service & Parts Coupons
Schedule Your Ford Diesel Repair Today!
Let the service and repair experts at Courtesy Ford of Globe take care of your diesel-power Ford model — schedule diesel service today! Please don't hesitate to get in touch with a service team member if you have any questions. Reach out to us by calling (928) 351-0441.
How can we help?
* Indicates a required field